domingo, 17 de abril de 2011
Artist: Divinefire
Album: Eye Of the Storm (2011)
Genre: Symphonic Power/Progressive metal
Tracklist:
1. Time For Salvation
2. Hold On
3. Unchain My Soul
4. Bright Morning Star
5. To Love And Forgive
6. Even At My Lowest Point
7. Send Me Out
8. Masters And Slaves
9. The World's On Fire
10. Never Surrender
11. Masquerade
12. Close To The Fire
Link for downloading: http://lix.in/-a1fd90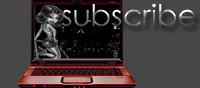 Vecinos/Neightbors
Metalon City Radio FM/AM

Mike Mettaler-Owner of the Blog
In this Blog I don't promote piracy, If you like something please buy the band's CD to support our bands/ En este blog yo no promuevo la pirateria, Si te gusta algo por favor compra el CD para ayudar a nuestras bandas...


Artists and Genres/ Artistas y Generos